With our warm wishes to the EuroGOOS community in the coming year, we are looking back at 2018 with a big smile. In 2018, EuroGOOS started its chairmanship of the UNESCO IOC's Global Ocean Observing System Regional Alliances Forum, while at the same time reaffirming its central role in advancing integration and openness in the European operational oceanography landscape. The EOOS framework, developed in the past few years, has advanced significantly in 2018, with a strategy and a concrete short-term implementation plan. This was possible thanks to a strong community buy-in demonstrated through an open stakeholder consultation and two successful EOOS events – a forum and a conference.
EuroGOOS membership grew reaching 42 members, spanning oceanographic institutes, met offices, and companies. The five EuroGOOS regional systems, ROOS, have revamped their strategies and started new collaborative projects. Seven EuroGOOS task teams on ocean observing technologies have continued to engage with international networks and held several workshops on data integration. A new EuroGOOS coastal working group was launched and has advanced the European modelling capacity survey. EuroGOOS showcased those efforts at events and exhibitions and looks ahead to have a strong community presence at the OceanObs '19 conference.
EuroGOOS continues to work closely with key European initiatives and programmes, e.g. the Copernicus programme, through cooperation with the Copernicus Marine Service and the European Environment Agency, as well as SeaDataNet and EMODnet. Close collaboration is ongoing with the environmental research infrastructures through the ENVRIplus project as well as through bilateral agreements with Euro-Argo and EMSO ERICs, both providing EuroGOOS task teams on Argo and fixed platforms respectively. In the Horizon 2020 projects, among them AtlantOS, Jerico-Next and INTAROS, EuroGOOS contributed to common strategies for fit-for-purpose ocean observing information and services to answer societal questions.
In 2019, EuroGOOS will celebrate its 25th anniversary. We look ahead to this coming year with a wish to bring our community and networks even closer together. Global oceanography has been moving at a fast pace becoming today a critical science and technology support to society. We will continue to showcase and add value to these efforts, while also promoting a better ocean literacy with policymakers at both European and national levels.
Happy 2019!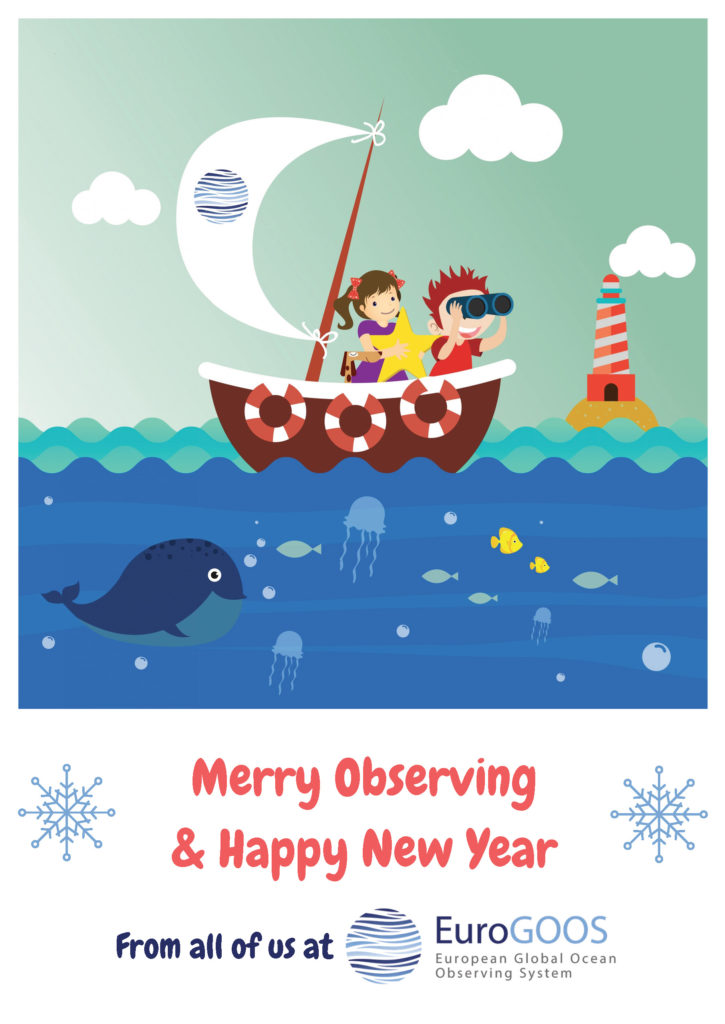 The post Looking back at 2018 with a big smile – Happy 2019! appeared first on EuroGOOS.