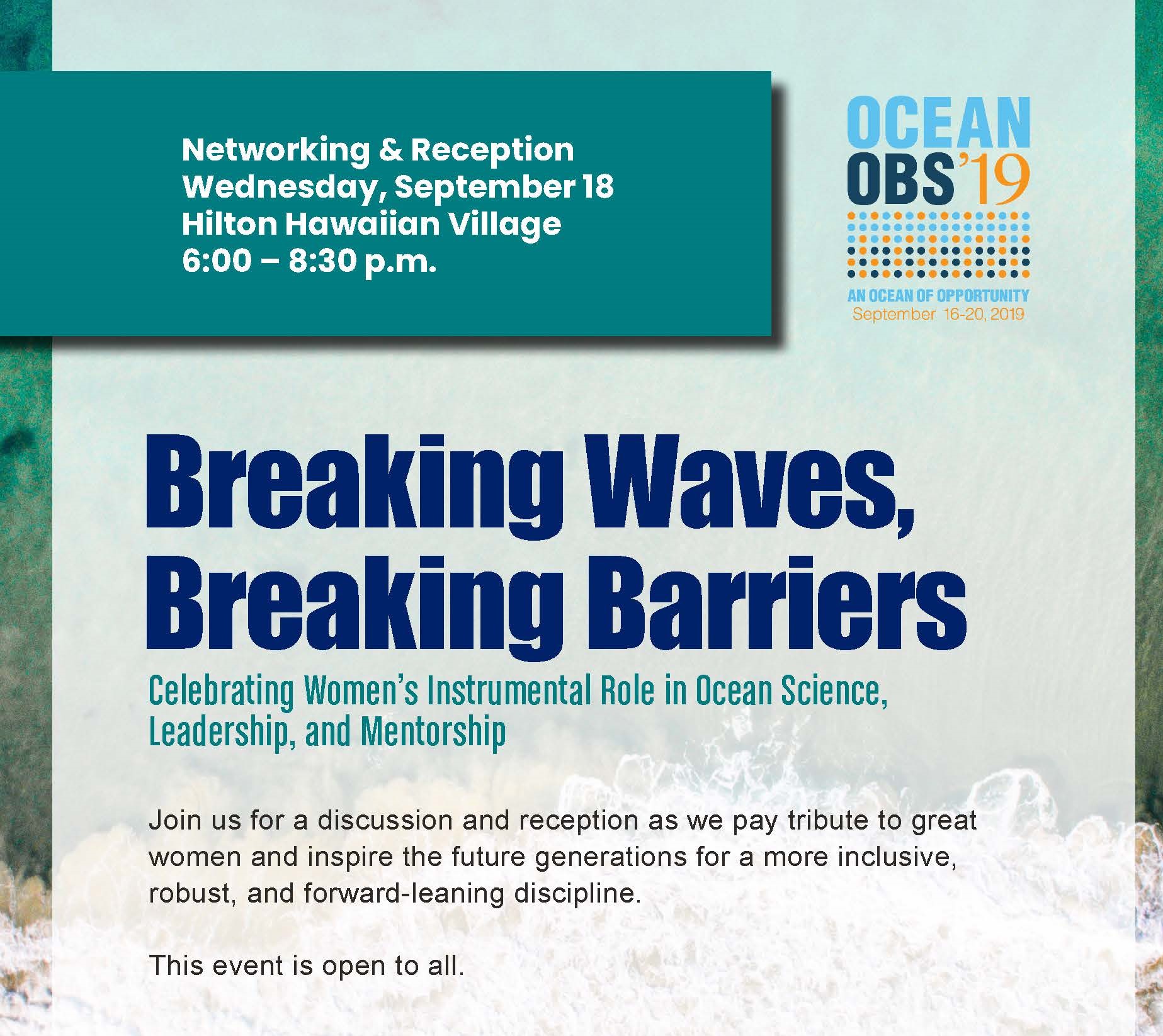 Registrations are open to the OceanObs'19 side event that will bring together ocean scientists from across the globe to discuss the important role women have served in shaping oceanography. As part of the OceanObs'19 conference week, this event will include a discussion and reception as we pay tribute to great women scientists and inspire the future generations for a more inclusive, robust, and forward-leaning discipline.
Opening Address: 
Wendy Schmidt, Schmidt Ocean Institute, USA
Panelists:
Barb Kirkpatrick, Gulf of Mexico Coastal Ocean Observing System of the Integrated Ocean Observation System, USA
Nelly Florida, BMKG Meteorology, Climatology, and Geophysical Agency, Indonesia
Juliet Hermes, South African Environmental Observation Network, South Africa
Moderator:
Rosie Alegado, University of Hawaii, USA
In addition to these prominent women sharing their vibrant stories of mentorship and leadership, this event will invite ambassadors to act as the reception hosts.
EuroGOOS is on the international organizing committee of this event, representing the European voice. 
Further information and registration here
The post Breaking Waves, Breaking Barriers – celebrating women oceanographers at OceanObs'19 appeared first on EuroGOOS.