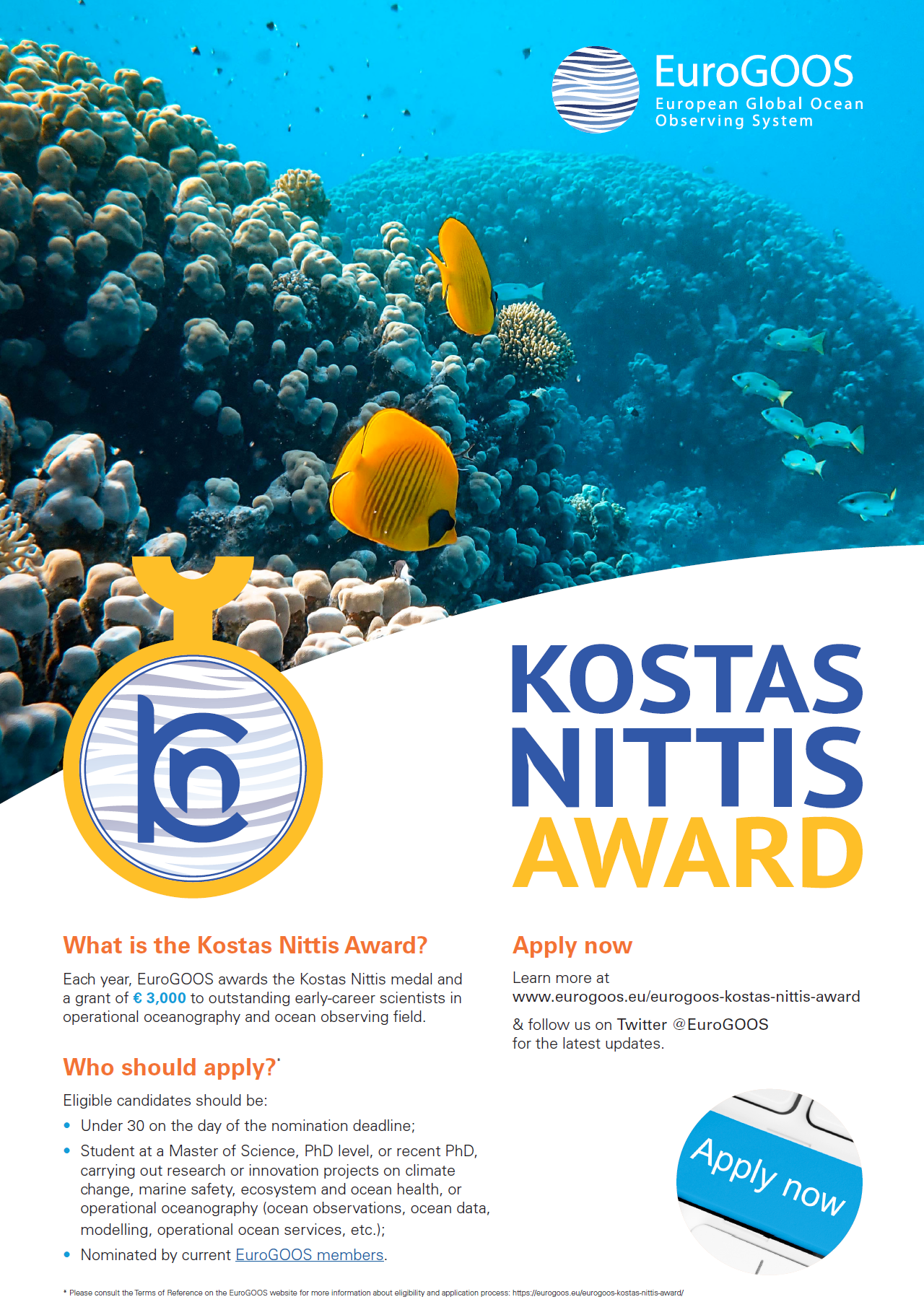 The new brochure and flyer aim to provide an overview of the EuroGOOS Kostas Nittis Award.
Interested applicants are invited to learn more about the initiative and eligibility criteria, and discover how the award has benefited the research work and professional development of previous winners.
Every year, EuroGOOS awards the Kostas Nittis medal and a grant of € 3,000 to outstanding early-career scientists in operational oceanography and ocean observing field. The award, established in memory of EuroGOOS Secretary General and strategic leader Dr. Kostas Nittis, provides successful applicants with the opportunity to present their work at international conferences and events, expand their professional networks, and reach out to potential research partners and future employers.
Access the brochure and poster below for more information:
The post EuroGOOS releases new Kostas Nittis Award brochure and poster appeared first on EuroGOOS.