The EOOS Technology Forum workshop will be a virtual event on 22-24 March 2022 (14:00-17:30 UTC), organised by EuroGOOS as part of the EuroSea foresight activities and supported by the MINKE project. The event has been endorsed by the UN Decade of Ocean Science for Sustainable Development (Ocean Decade).
The workshop will prospect for the ocean technology requirements through the lens of two Ocean Decade societal needs:
A clean ocean where sources of pollution are identified and removed, and
A healthy and resilient ocean where marine ecosystems are mapped and protected.
At the event, a case study "Marine pollution: monitoring, forecasting, and mitigating the impact on marine life and coastal populations" will be discussed to explore technology developments and applications that cut across disciplines, needs, and sectors. The programme will feature international experts discussing the technological requirements, priorities, and solutions that will help us achieve a clean and healthy ocean.
Registrations and abstract submissions are now open – here! Abstract submissions will close on 20 February 2022.
Find out more about the EOOS framework on the EOOS website revamped by EuroGOOS with the help of EuroSea.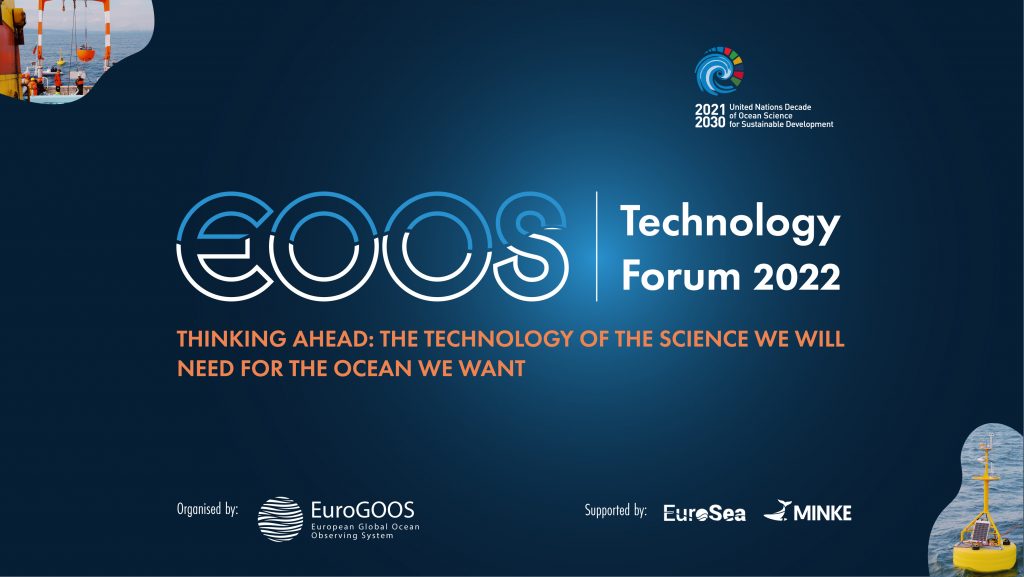 The post Registrations open for the EOOS technology workshop – contribution to the UN Ocean Decade! appeared first on EuroGOOS.