We invite you to discuss the role of scientists as Ocean Literacy advocates in their communities, countries, and regions! This EuroGOOS activity in the Ocean Decade Lab on 'Inspiring and Engaging Ocean' will feature our latest policy brief 'Ocean Literacy in European Oceanographic Agencies: EuroGOOS recommendations for the UN Decade of Ocean Science for Sustainable Development 2021-2030' and showcase several Ocean Literacy activities in Europe.
We hope to inspire scientists to work closely with various sectors of society, among others, educators, communicators, journalists, and public authorities, embrace multi and trans-disciplinarity and inclusiveness in ocean knowledge and innovation, help exchange best practices, and promote blue careers. This event will help empower the Ocean Literacy communities of practice in transforming ocean knowledge into actions for sustainability through societal engagement.
Register here!
Registration is free of charge but mandatory. After registering, you will receive a confirmation email containing information about joining the meeting. The event will be in English, no translation provided.
Programme (draft):
Oceanographers for Ocean Literacy & EuroGOOS recommendations
Dina Eparkhina, Office of the European Global Ocean Observing System (EuroGOOS)
Case studies from the EuroGOOS Ocean Literacy Network:

Localizing Ocean Literacy
Panayota Koulouri, European Marine Science Educators Association – EMSEA-Med / Hellenic Centre for Marine Research (HCMR), Greece
Oceanographic consoles for Ocean Literacy
Andrew King, Norwegian Institute for Water Research (NIVA), Norway
Citizen scientists monitoring the ocean
Marina Locritani, National Institute of Geophysics and Volcanology (INGV), Italy
Turning the tide for women in oceanography
MCarmen Carcia, Spanish Institute of Oceanography (IEO), Spain
SeaFest maritime festival
Garry Kendellen, Irish Ocean Literacy Network
Video: The colours of the Mediterranean
Michela Angiolillo and Marco Pisapia, Italian National Institute for Environmental Protection and Research (ISPRA), Italy

Discussion with the audience
This event is organized within the activities of the EuroGOOS Ocean Literacy Network.
Find out more about the Ocean Decade Laboratories here. The Laboratories are hosted by the German Federal Ministry of Education and Research in partnership with IOC-UNESCO as part of the kick-off programme of the UN Decade of Ocean Science for Sustainable Development 2021-2030.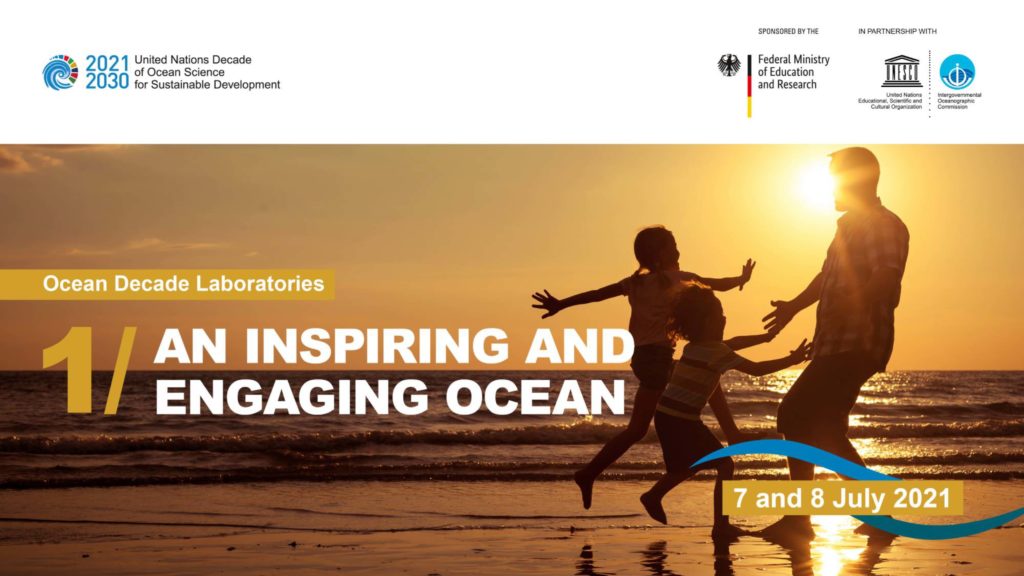 The post Scientists for Ocean Literacy – EuroGOOS activity as part of the Ocean Decade Inspiring & Engaging Lab appeared first on EuroGOOS.